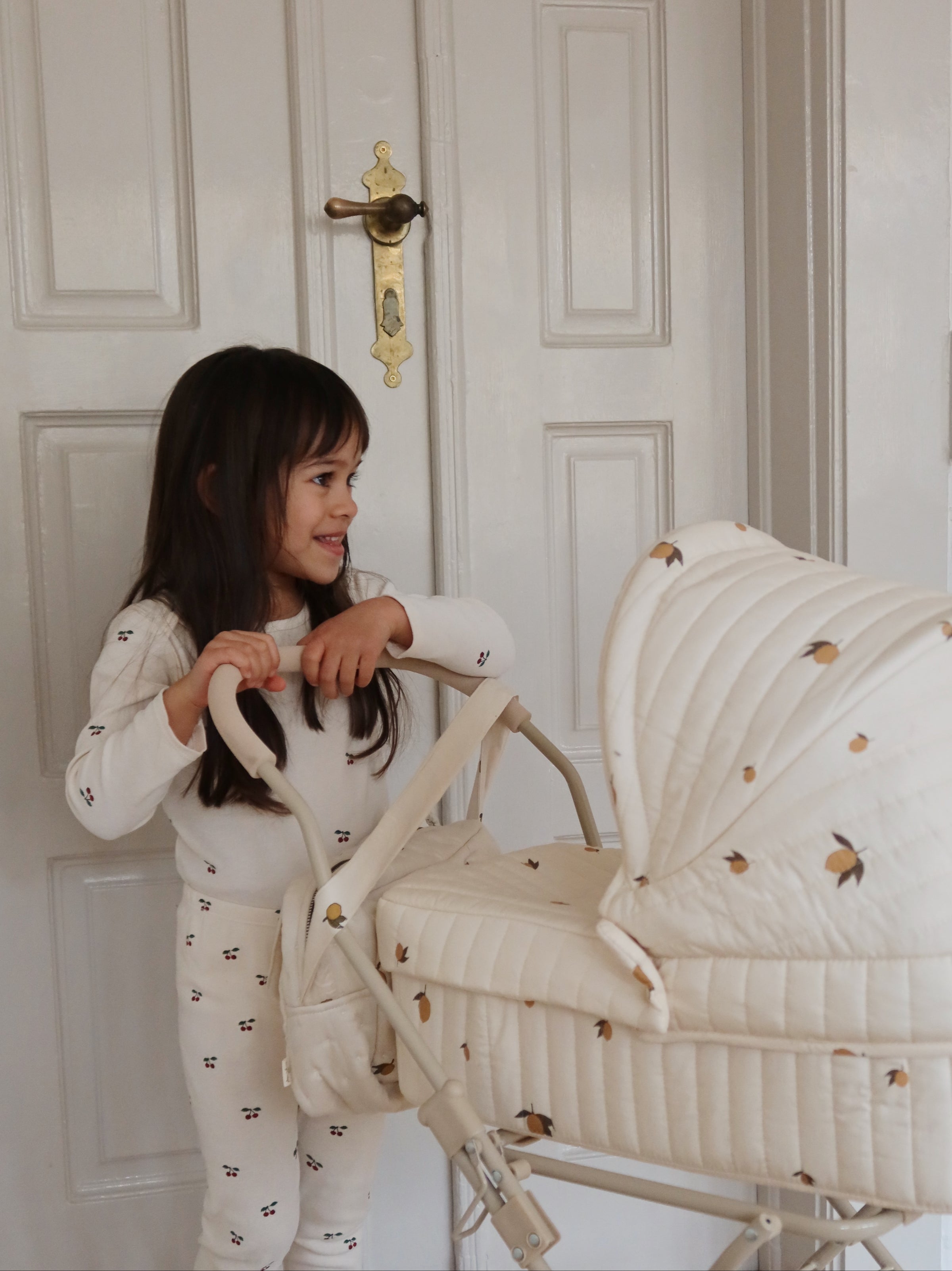 15 products
Konges Sløjd is a brand of baby and children 's products that has captured the hearts of parents with its Scandinavian design. From clothes to toys to children's room decoration, Konges Slojd offers high quality products for babies and children, both elegant and functional. The brand is characterized by a minimalist and playful design with pastel colors and organic materials.
Among the essentials at Konges Sløjd , we love the beach toys. Buoys, swimming pools, armbands or even sprinklers come in adorable colors and prints. Find the lemon, cherry or dinosaur motifs that adorn beach toys, prams, suitcases and other toys. Childcare accessories are also to die for: bath toys, teething rings, bibs, pacifier clips, wooden or silicone toys. Finally, the clothing collection seduces us with its Danish look and its natural materials: organic cotton or wool.
Konges Slojd has become a reference brand in the world of children. Whether you are looking for clothes, toys or decoration for the baby's room, Konges Slojd has everything you need. Discover the Konges Sløjd brand and the magic of Scandinavian design.