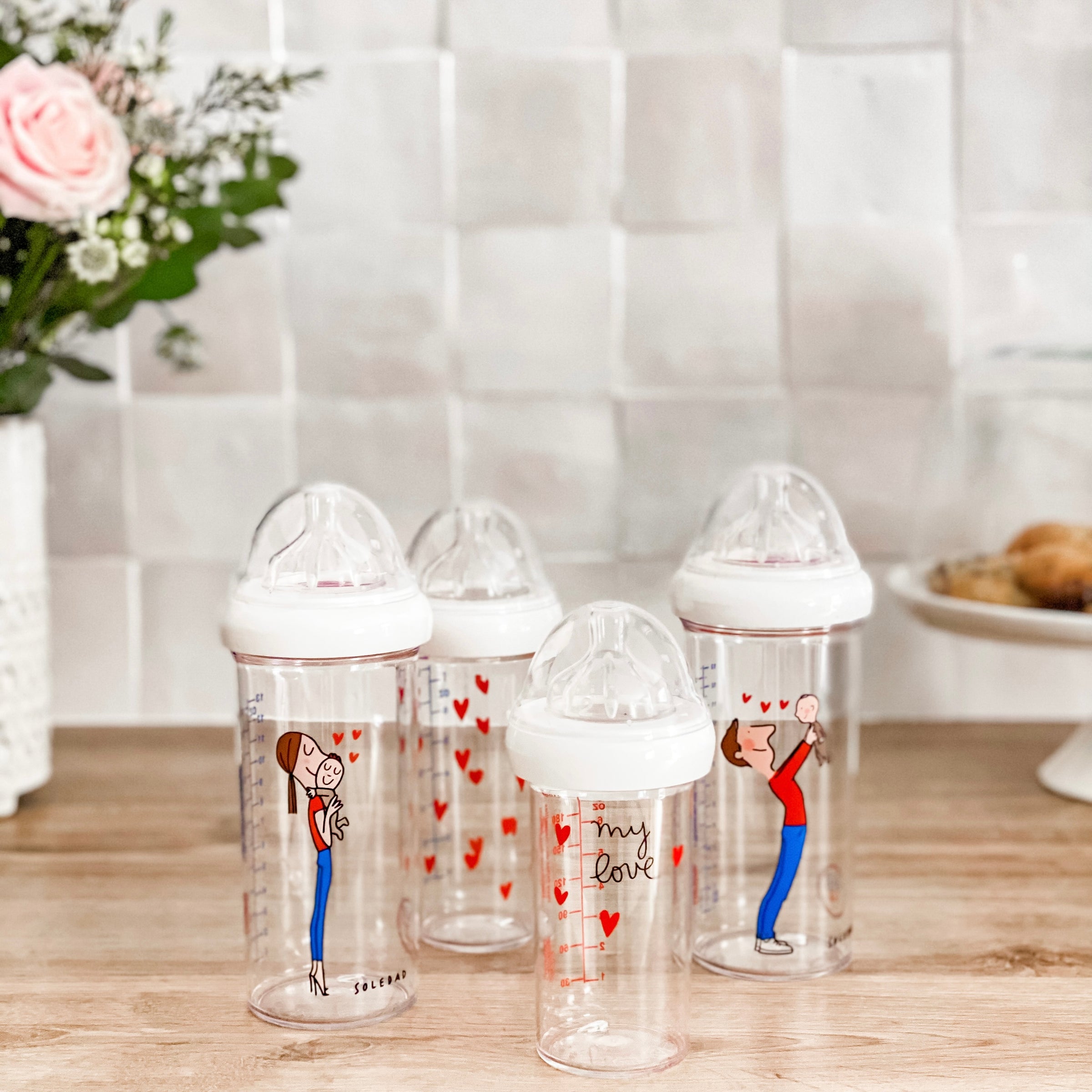 5 products
For your baby, this champion in all categories, you had to create a competition bottle. An ingenious dad got down to it. By making you lighter, he has made it his mission to sublimate this object. A successful bet: Le Biberon Français was born!
Truly safe and 100% Made In France products, unique products in the world.
Irreproachable from conception to the day of recycling, 100% childcare Copolyester and naturally BPA free according to the regulations in force, and also BPS and BPF Free for the health of your children.