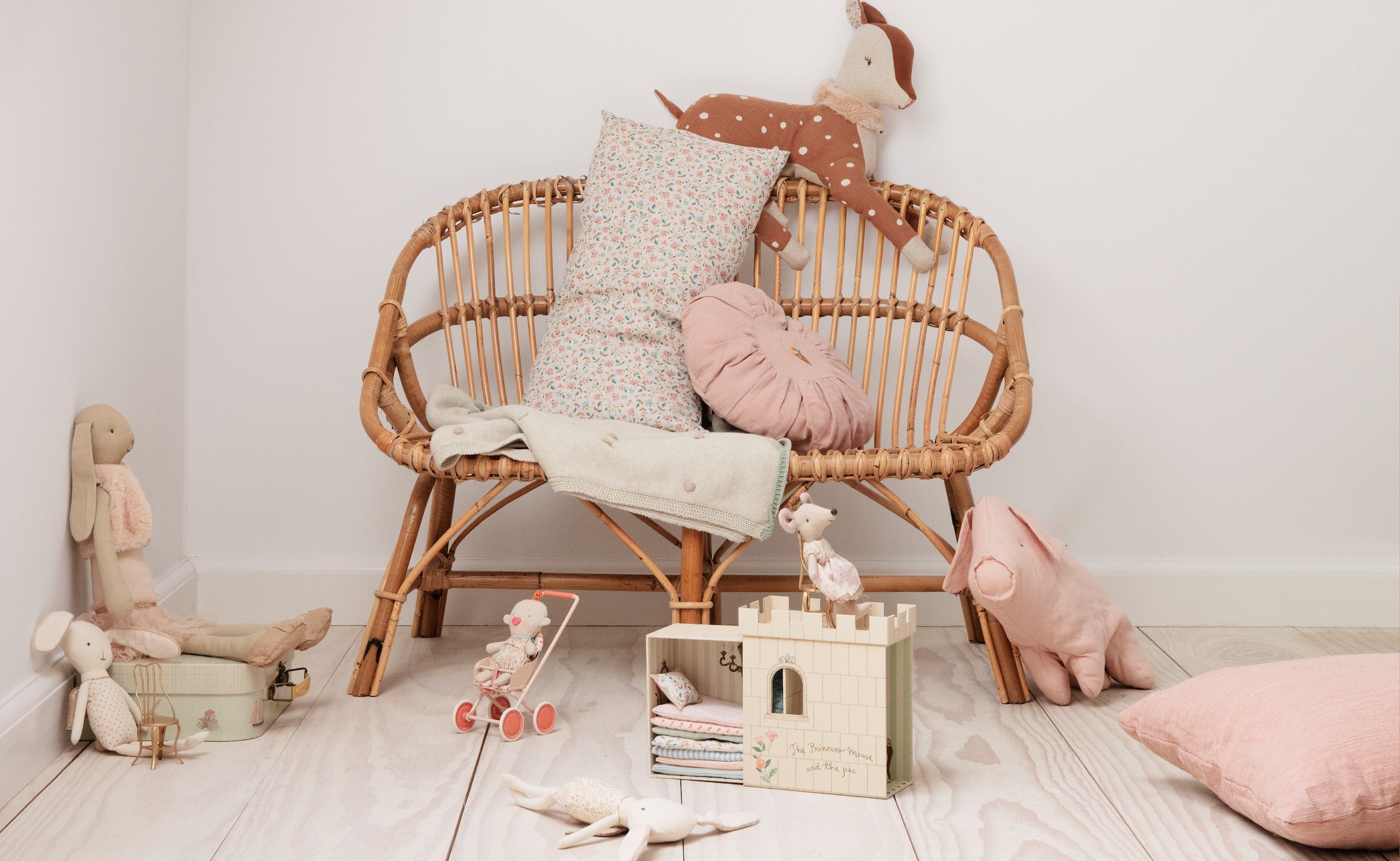 17 products
Maileg is a Danish brand created in 1999 which imagines a universe imbued with poetry and tenderness. Toys that come to life in a magical world.
Mischievous rabbits, ballerina mice or even adorable deer, all these animals are part of the magical world of Maileg to be found at Rose et Balthazar.
Maileg is a brand that works intensely to improve its production in the most responsible way possible.
Maileg wants to inspire our children's favorite stories, bringing them the fantasy of storybooks every day.